Jiangxi Jieyang Technology Co ., Ltd.
Stand: 19E54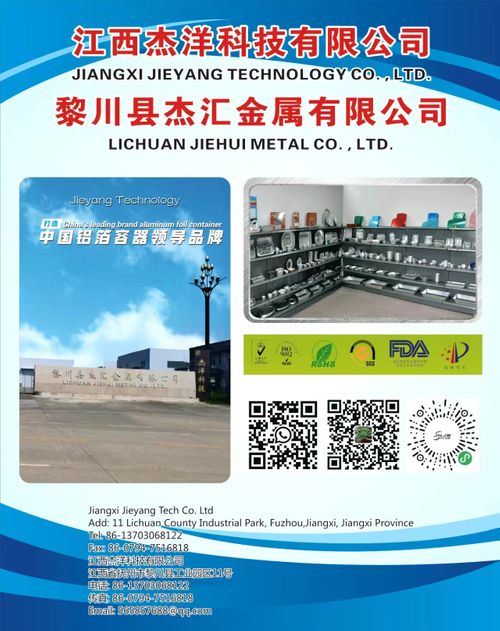 Jiehui Gold Co., Ltd. is a disposable aluminum foil lunch box manufacturer, which was officially established on July 1, 2022.
Our company is committed to providing high-quality disposable aluminum foil lunch box products to meet the needs of various food service industries and individual consumers. As a new type of enterprise, we take professionalism, innovation and reliability as the core values, and constantly strive for excellence.
We have advanced production equipment and technology, clean workshop, the use of high-quality aluminum foil materials, to ensure that our products in the insulation performance, sealing performance and durability of the best level. Our products are widely used in take-out, fast food, restaurants, picnics and other occasions to provide users with a convenient, safe and hygienic dining experience. We can produce a variety of products according to the needs of the public, and we can also conduct research and development to introduce more new products.
In addition to focusing on product quality, we also focus on corporate culture and social responsibility. We encourage teamwork, innovation and continuous learning to enhance the professional quality and productivity of our employees. At the same time, we actively participate in social welfare activities, focusing on environmental protection and sustainable development.
Lichuan Jie Hui Gold Co., Ltd. has always been committed to providing customers with quality products and excellent service. You are welcome to contact us to learn more about our company and products, or to explore collaboration opportunities. We look forward to working with you to create a better future.