Moamen Incense & Fragance (Ansaam Incences)
Stand: 5F61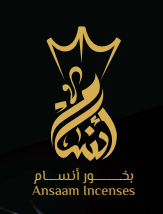 We are a Mo'men factory for perfumes and cosmetics.
We were established in Egypt in 2015. We produce incense, air fresheners, perfumes, and body spray .
We have become the best factory in Egypt in manufacturing incense in all its shapes and sizes.
We have two very wonderful and creative brands: Ansam and Tejaan.
Our superior quality helped us become the No. 1 incense in Egypt, and accordingly we were nominated by governmental and commercial institutions to participate in Internal and external exhibitions.
We participated in Beauty World exhibitions in Cairo, Dubai, Istanbul, Johannesburg and many other exhibitions.
We export to many countries, including: The United States of America, Saudi Arabia, the Emirates, Jordan, Palestine, Lebanon, France, Italy, Poland, Mali, Nigeria, Senegal, Libya.