Naia design house
Stand: 18E17(b)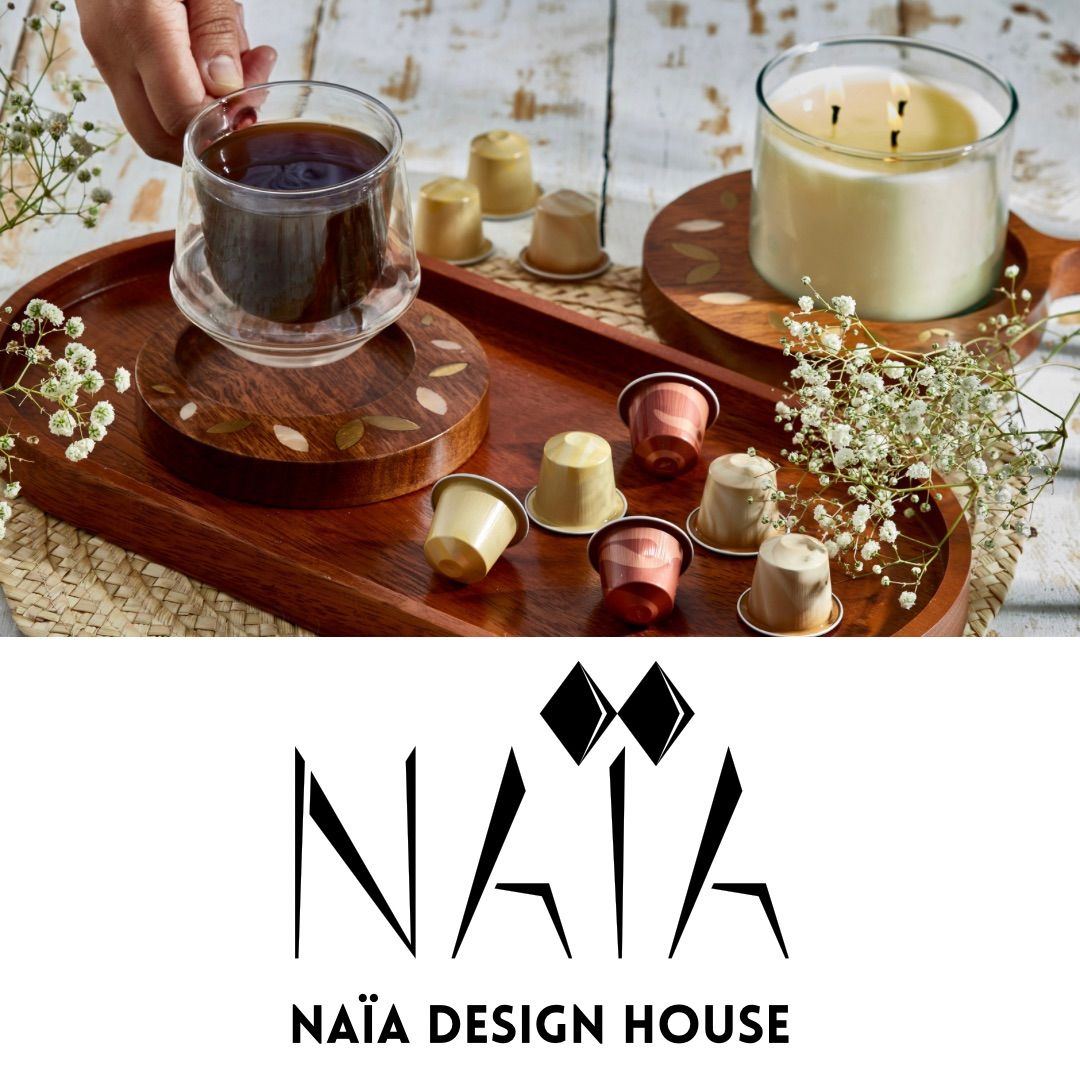 • NAIA design house is a design studio creating high-end handcrafted homewares & gifts inspired by the Egyptian and Middle-Eastern heritage.
• We create unique Eco-friendly pieces that revive traditional arts and crafts by incorporating a modern perspective.
• Our products integrate different techniques and curated materials such as inlay and woodcarving on natural wood and brass & mother of pearls, as well as using the traditional blowing glass technique to complete our vision.
Our main products are: Home accessories, wall arts, bespoke furniture pieces, customized corporate gifts. Our main buyers are: Hotels, boutique hotels, corporates, concept stores, restaurants & bookstores in Egypt, Saudi Arabia, Germany & France.
• Our team consists of Egyptian craft-women, artisans & woodworkers who are seeking perfection into the smallest detail and the use of
environmentally friendly materials to create functional designs that respond to clients desires & needs.
"Naïa" was founded in 2020 by Noha Ali. A Swiss-Egyptian experienced architect & art director living in Cairo. She studied traditional arts & crafts at "The Prince's Foundation school for traditional arts" in Cairo with a major in woodworking & inlay technique. Now, She delivers woodworking workshops where she teaches young designers, women and housewives wood-inlay technique, and offers them opportunities to be part of Naïa's team.
Furthermore, she is a member of the "Egyptian heritage rescue foundation" in Cairo as well as working on different projects in collaboration with Brighton university in UK.