Ningbo Yinzhou BrilliantCraft co.,ltd
Stand: 18B23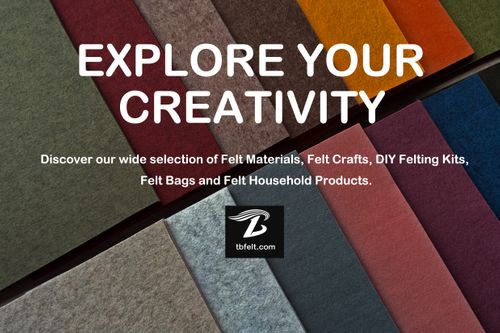 Ningbo Yinzhou Brilliant Craft Co., Ltd is also called TB Hobby & Felt is a global provider of high-quality felt materials for businesses. We offer a diverse product line, which includes a wide range felt materials including felting kits, needle felting supplies, and much more. Our products enable manufacturers and distributors to create unique and innovative products. We passionately believe that felt crafting is an art form, and we love helping businesses bring creative ideas to life.
We're dedicated to staying at the forefront of the felt crafting industry. We constantly explore new materials, techniques, and designs to ensure our customers have access to the latest trends and technologies. Our materials are designed to meet strict industry standards, so you can be confident that your finished products will be durable, long-lasting, and of the highest quality.
Our commitment extends beyond product innovation to include exceptional customer service and custom solutions. Our knowledgeable team is always on hand to help with any questions and provide guidance on the best materials and techniques for your projects. We offer competitive pricing and fast shipping to help you meet your deadlines and stay within your budget.
Which certification(s) do you hold?
EN-71, AZO Free, PAHs, PCP, PFOS, PFOA, Phthalates, Formaldehyde, Cadmium Content, etc.