Shaoxing Liangchen Raingear Co.,Ltd
Stand: 18B10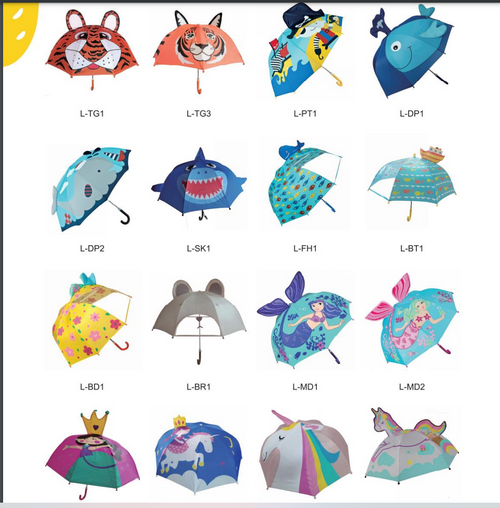 The predecessor of the company was Changzhou Industry and Trade Cooperative Umbrella General Factory. (30 years ago, the largest umbrella factory in Jiangsu and the bellwether of children's umbrellas in the world), in May 2021, the company deployed professional technology and senior management personnel to move part of its production lines and skillful workers to Songxia Shaoxing which is China's largest umbrella manufacturing base and established Shaoxing Liangchen Raingear Co.,Ltd. The products focus on: the development and manufacture of various novel and safe children's umbrellas, various high-end adults
umbrella gifts, special business umbrellas, and various children's raincoats and their accessories to match umbrellas. The head of the company, William, took the lead in designing 3D artistic umbrella with unique vivid appearances 25 years ago, obtained dozens of design patents, and became the earliest major suppliers of IKEA and H&M ,Disney. The company passed BSCI, other factory audits, and all the products meet European and American international standards. We set up office in the Hague,NL in
2009 to serve our customers efficiently in time
The existing development product categories are various children's umbrellas, music and led umbrellas, stroller umbrellas, transparent fashion POE, EVA umbrellas, children's raincoats, rain boots , game mats, etc. Because the customers think that we have made such exquisite children's umbrellas with extremely high safety tests and high quality, it is surely no problem for us to make the adult umbrellas as well as the kids umbrellas. Then Watsons,IKEA helped us develope a variety of high-end adult umbrellas, which also achieved success in one fell swoop.
Company Vision: To provide unique and surprising afordable products that meet the needs of consumers .
Goal: Never let a faulty product from flowing out, and let customers get a sense of satisfaction!