Sote International Gifts Corp.,Limited
Stand: 18D22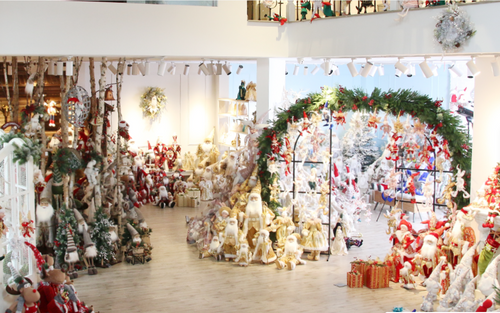 SOTE TOYS & GIFTS (ZHEJIANG) CORO.,LIMITED
SOTE Profile
SOTE Toys &Gifts (Zhejiang) Co., LTD. Was founded in 2005. Based the background of rapid development of Chinese market, we began to produce electric toys, Christmas gifts, Halloween gifts, party supplies, New Year gifts and packaging, and through the cooperation with domestic and foreign trading companies to spread our products all over the world.
Since 2008, we have built our own foreign trade sales team, and regularly attend the Canton Fair, Hong Kong exhibition and overseas exhibition every year, so as to obtain direct foreign customers. After 12 years of a production-export combined business model, SOTE is now fully fledged and ambitious.
SOTE advantage:
1. Materials and quality
All materials applied to our products are targeted at the European and American markets, so safety and environmental protection are mandatory conditions for materials. At present, the company has passed a number of mandatory certifications from the European Union and related countries. The whole product includes R & D - designing - opening plate - lathing - hand work - electric embroidery - quality inspection - packaging. Professional guidance personnel from Korea and Japan manage gatekeeping operation. At the back,each process goes through strict quality control. Therefore, in the production process, the production line is adopted to ensure the uniform size and quality of each product.
2.Capacity
The factory has more than 9000 square meters now, and its annual output is up to one million sets. During the past decade, the average annual sales of SOTE was more than $5 million and it keeps growing at a rate of 10% to 15% annually.
3.Innovation and R&D capacity
SOTE signs contracts with professional designers from Europe, America and Russia all the year round, and has its own R&D department in China, which consists of designers, pattern designers and production designers. From design to sample, it only takes 5-7 days.
SOTE team is made up of a number of experienced elites from home and abroad. It independently develops the original toys, dolls and holiday gifts with active thinking and positive attitudes. Also, it has professional designers learning from Korea and Japan toy style design, and excellent computer graphic designers. Whether it is a creative solution or a drawing design from the customer, SOTE team can respond timely and produce satisfactory products for customers, so as to grab the best sales season for the customer at the very first time.
4.Marketing capacity
Sales team: SOTE has an experienced and passionate sales team which mainly communicates with English and Russian. It is always ready to provide you with the most intimate service.
Multicultural recognition: SOTE believes that business comes from people, so cultural recognition is of great significance to every good business. SOTE's sales are selected from high-quality people. They are not only selling products, but also perfect business service staff.
5.Procurement agency services
SOTE benefits from years of customer accumulation and foreign trade service process of the factory. With the help of the wholesale markets,factories and several customers in Guangzhou and Yiwu, SOTE established an import and export company in 2015, acting as an agent for some customers and foreign importers in purchasing, warehousing, inspection, export declaration services, and charging a certain commission to solve the worries of customers. SOTE welcomes the customers to make on-the-spot investigation with needs and discuss cooperation.
Opportunity Cooperation Success Win-win
Which certification(s) do you hold?
BSCI,IS04001,CE,UL.SAA