Wenzhou Chenfa Packaging Co.,Ltd
Stand: 18A41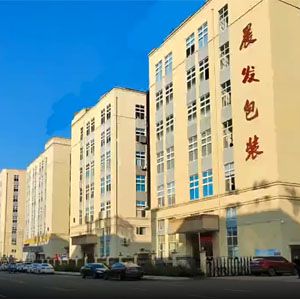 Chenfa Packaging is a professional packaging solutions company, with its own production line and design team. We are committed to providing our customers with high quality packaging products and customized services.
We have rich experience and excellent technology in the packaging industry. Through continuous innovation and improvement, we have established a complete set of production process and quality control system to ensure the quality and reliability of each product.
Our products are widely exported to more than 20 countries such as the Middle East, Japan and the United Kingdom. We cooperate with internationally renowned brands to provide them with tailor-made packaging solutions to meet their different needs in the market competition. Whether it is food packaging, pharmaceutical packaging, electronic packaging or other industry packaging, we can provide professional design and production support.
The core competitiveness of Chenfa Packaging comes from our professional design and production team. We have a creative and passionate team, who are proficient in packaging design and process technology, and can provide innovative design solutions according to customer needs and market trends. Whether it is product appearance design, material selection or process manufacturing, we are committed to customers create unique and high-quality packaging solutions.
Which certification(s) do you hold?
GB/T 24001-2016/ISO 14001:2015, GB/T 19001-2016/ISO 9001:2015, GB/T 45001-2020/ISO 45001:2018