28 Mar 2023
A brighter outlook on retail performance despite near-term pressures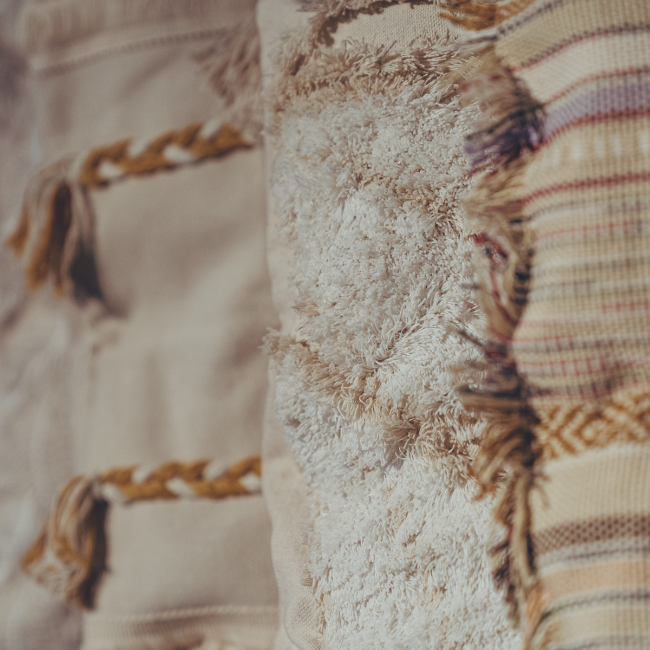 Consumers and retailers continue to be stung by high prices, but a combination of growing resilience and easing recession expectations means confidence is picking up.
Economic challenges remain as inflation hovers close to a 40-year high at 10.1%. Middle income and least affluent households saw discretionary income fall 1.7% and 7.7% YoY respectively (Fig 1).
Conversely, the most affluent (responsible for 40% of consumer spending) saw their discretionary income edge up 2.3% YoY in January due to strong earnings growth (Retail Economics Cost of Living Tracker).
Fig 1: Change in household discretionary income YoY (spare money left after paying for essentials), January 2023
Source: Retail Economics Cost of Living Tracker. Least affluent = poorest 20% of households, Most affluent = top 20%.
Despite pressure on incomes, consumer confidence increased by seven points to -38 in February, rising above -40 for the first time since April 2022 (Fig 2).
Expectations for the general economic situation over the coming 12 months are up by 11 points, reflecting growing optimism that a potential recession will be shorter and shallower than originally anticipated, with inflation forecast to ease considerably over 2023, dropping to around 4.0% by the end of the year.
Fig 2: UK consumer confidence picked up in February. While overall business confidence fell, an uptick was recorded in the retail sector.
Source: GfK, Lloyds
While overall business confidence fell one point in February, retail confidence rose for the first time in three months to 21%, the highest reading since summer 2022, driven by improved trading prospects and a more optimistic economic outlook (Lloyds).
Cost-of-living pressures drive shoppers in-store
Retail sales increased 4.0% YoY in January (Retail Economics). However, when record-high inflation is factored in, it points to a sustained decline in sales volumes (Fig 3).
Fig 3: Retail sales value and volume growth has detached due to high inflation
Source: ONS, Retail Economics analysis
Consumers continue to turn to in-store shopping to maximise value. Online sales declined 9.0%, with the penetration rate falling to 26.6% in January as households look to save on delivery costs by switching to click and collect and in-store purchases.
Fig 4: January 2023 retail sales by sector
Source: Retail Economics Retail Sales Index (value, non-seasonally adjusted).
Against a recessionary backdrop, three quarters of UK consumers plan to change their buying behaviours over 2023; with 34% stating they would only make purchases when necessary and 29% intending to delay or reduce spending, according to Retail Economics research (Fig 5).
Fig 5: Four types of consumer behaviours have emerged in 2023
Source: Retail Economics, Auctane
Industry Trends & Developments
Early holiday planning
Households have finally been able to plan holidays without worrying about Covid disruptions this year. Barclaycard data revealed a significant increase in spending at travel agents (83.1% YoY) and airlines (75.7% YoY) in January, while TUI Group reported that UK summer holiday bookings have exceeded pre-pandemic levels. As a result, January saw unseasonably strong demand for summerwear, including swimsuits, bikinis, and sandals.
Widespread discounts on home purchases
As falling discretionary incomes curtail consumers' willingness to spend on home improvement, retailers are responding by expanding deals and discounts.
Dunelm introduced Klarna as a payment option this year to allow shoppers to spread the cost of purchases and help manage their budgets. John Lewis also adjusted its pricing strategy, offering lower-priced Anyday homeware products to appeal to more price-conscious consumers.
Energy efficiency offers bright spot for Home & DIY
The 2023 UK Houzz Kitchen Trends study found that 94% of homeowners expect sustainable features during a kitchen renovation, including LED bulbs, energy-efficient appliances and windows. While the most frequently cited reason for incorporating such features was "long-run cost effectiveness" (80%), 58% of homeowners cited environmental reasons, suggesting demand for energy-efficient products will be supported by wider sustainability trends even as cost-of-living pressures ease.
---
About Retail Economics
Retail Economics is an independent economics research consultancy focusing exclusively on the retail and consumer industry. Our research and membership service empowers organisations with a deeper understanding of the key economic drivers supporting the retail industry, providing a competitive edge needed to make critical business and investment decisions.
Please contact us for information regarding our services:
T: 44 (0)20 3633 3698, W: retaileconomics.co.uk, E: amy.yates@retaileconomics.co.uk,
S: linkedin.com/company/retail-economics