09 Jan 2023
Regenerative Futures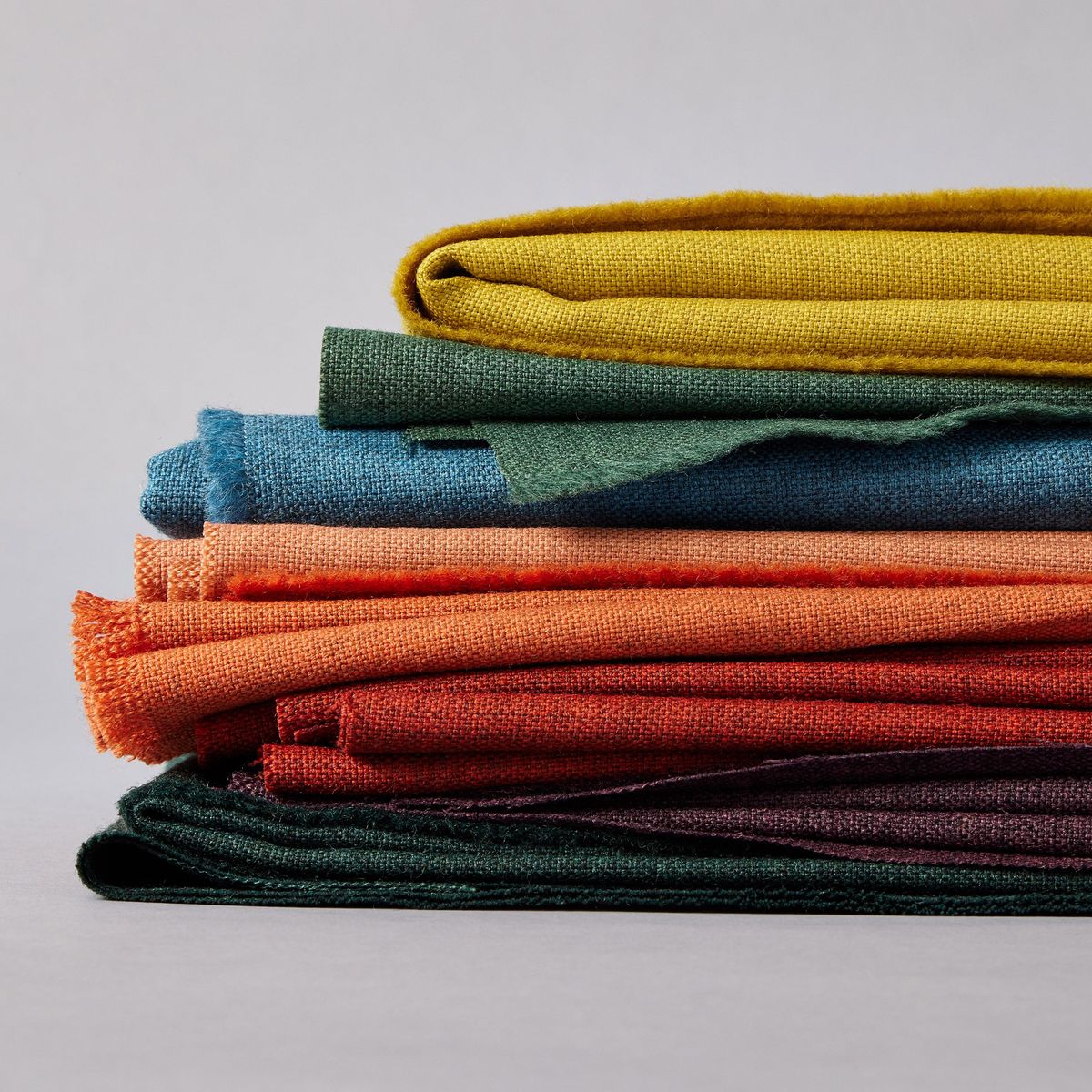 The latest buzzword within the sustainable arena, but what does it truly mean and how are brands and manufacturers replenishing natural resources to improve the local eco-systems for the future?
Imagine a future where every new product you manufactured worked with nature to not only protect but actively restore and replenish the earth.
So what does regenerative design mean?
Designing regeneratively means to consider the processes of manufacturing and ensure we create solutions that, rather than strip the earth of resources, feed it the nutrients it so desperately needs to combat climate change.
How sustainable is your current supply chain?
As we face an ecological emergency, simply sustaining is not enough. Never has the supply chain been placed under so much scrutiny, it's time for brands to shift from a linear 'take-make-waste' economy into a circular, regenerative model, honouring nature as a partner to business success.
Here we explore some of the key things to consider when building a regenerative model for sustainable product development and sourcing strategies in 2024 and beyond.
Restoring Soil Health
As a result, a number of brands are committed to implementing more regenerative agriculture practices in their supply chain. Initiatives such as no till farming methods, no artificial fertilizers, cover cropping, composting and managed grazing help to restore soil health, increase biodiversity, and pull carbon from the air. Also, new certifications like Regenerative Organic Certified® (a certification for food, textiles, and personal care ingredients) are giving consumers the confidence that their purchases support farm workers, soil health and animal welfare.
Vibrant Natural Dyes
According to Colorfix, the dyeing industry is one of the largest water consumers in the world, using over 5 trillion litres per year, along with petrochemical dyes and a host of toxic and highly polluting chemicals.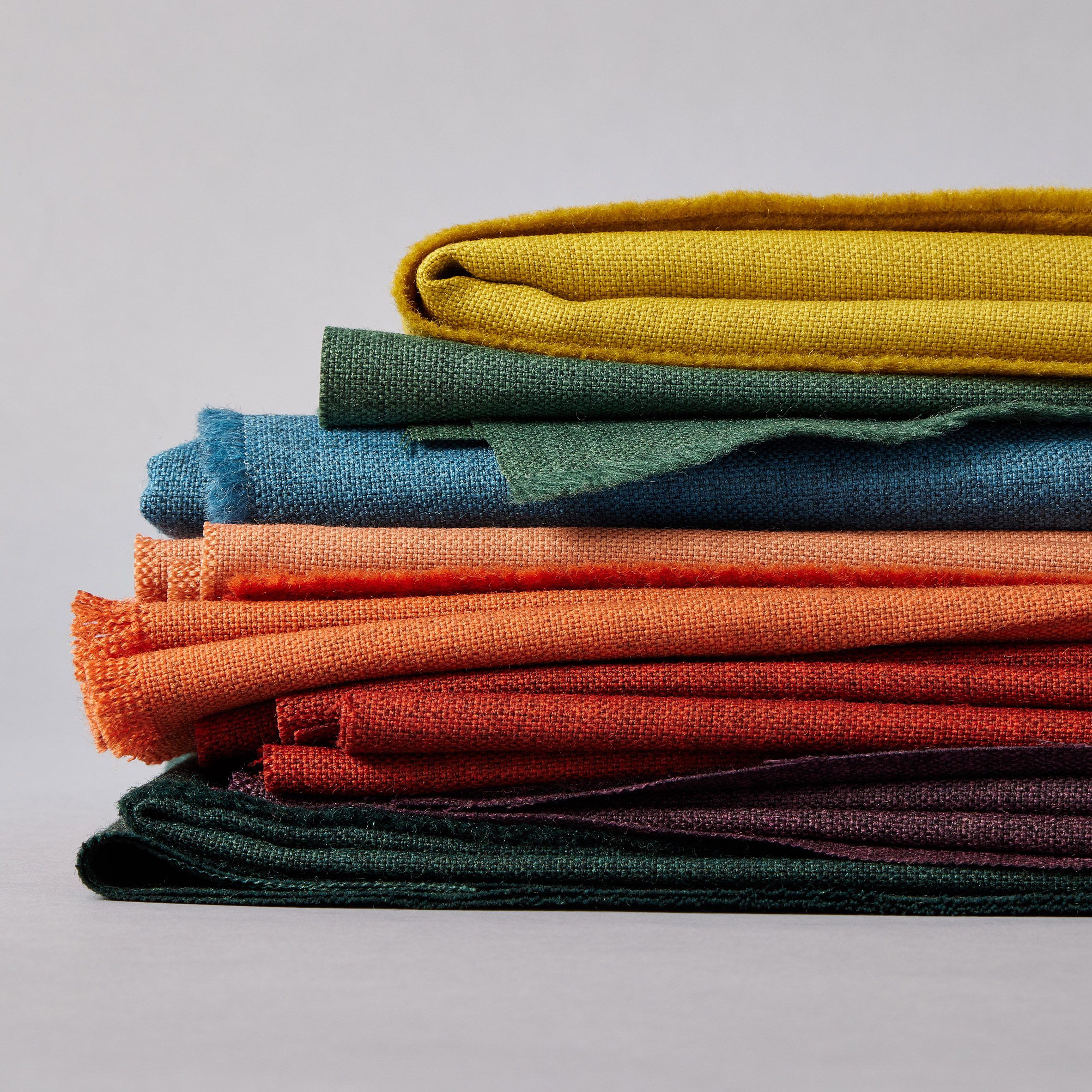 Image Credits: Camira, Eline Ten Busschen
A handful of innovative brands and designers are reviving traditional dyeing techniques, using food waste, botanicals and minerals to create eco-materials and textiles that are vibrant and do no harm to the environment. An influential figure within this space is Eline Ten Busschen who has designed a collection of 3D-printed cups and bowls made with a bio-based dyed filament. The collection was naturally dyed with indigo and turmeric to show new hues and intensities of plant pigments.
Camira Fabrics' Sumi range has been developed to evoke the pigment found in plants and minerals with natural shades such as eucalyptus green, indigo blue, saffron yellow and madder red - demonstrating a bold and sustainable commercial application.
Created by Bacteria

Image Credits: Studio Lionne van Deursen, Kukka
As the worlds of science and sustainability work together to create eco-friendly alternatives to toxic and damaging processes, biotech companies and designers are creating new materials and pigments made from bacteria, using engineered microorganisms to grow colour and solid materials by fermentation. This innovative method is still at small scale or start-up levels but indicates a hopeful shift towards colouring processes that are not harmful to the environment.
Working with Fungi

Image Credits: GROWN Bio, Seedlip
Biotech companies and designers are exploring the possibilities of mycelium, the fungus that produces mushrooms, as an alternative to single-use plastic and as a natural, regenerative material for interior products.
The world produces 141 million tonnes of plastic packaging a year, and the production, use and disposal contributes to about 1.8 billion tons of carbon emissions annually. [Wrap.org.uk]
Biotechnology company GROWN Bio is working together with mycelium, harnessing its intelligence to grow 100% sustainable and 100% compostable packaging, lighting and furniture. Their MushLume Lighting Collection is grown, not manufactured, from mushrooms. The mycelium is combined with local hemp and grown over the course of 4-10 days. At a more commercial level, mycelium is being used as fully biodegradable and compostable packaging. Seedlip's mycelium packaging is fully biodegradable and breaks down in the soil in just 40 days. Mycelium acts as a natural binding component, therefore no glue or additives are needed.
Pledging to the Planet
"Economic growth for the past two centuries has been tied to an ever-spiralling carbon bonfire. Business – and human – success in the next 100 years will have to come from working with nature rather than using it up." Yvon Chouinard, Founder of Patagonia Works
In September we saw Patagonia hand over its ownership to a not-for-profit climate change charity. This sparked some controversy and debate but, most importantly, focussed vital press coverage on the need to save our planet and employ brand activism. So what other ways have brands taken a pledge to help secure the safety of the environment for the years to come?

Image Credits: 1%for the Planet, Citizens of Soil
The 1% for the Planet Programme is a global movement inspiring businesses, individuals and non-profit organisations to financially commit to creating a better future for our planet and future generations. The idea is simple: because companies profit from the resources they take from the earth, it should be their priority to protect those resources. The 1% for the Planet certification is given to businesses and individuals who give 1% of their annual sales to environmental nonprofits.
Extra virgin olive oil brand, Citizens of Soils, have taken the 1% for the Planet pledge and joined a community of link-minded companies in giving back to organisations such as Woodland Trust, Trash Free Trails and Kiss the Ground. Businesses that actively participate in giving 'services' back to the ecosystem, will attract customers who are seeking ways to protect the planet but struggling to do it on their own, gaining their loyalty and continued support.
Key Takeaways:
Move towards bioresources, carbon/net-positivity, regeneration and closed-loop design practices to continue pushing the boundaries within your sector.

Gain loyalty and support from your consumers by tapping into sustainable initiatives like the 1% for the Planet pledge.

Educate the consumer on the benefits of using colour from the natural world and how to find beauty in organic nature, to become comfortable with how it may change and evolve over time.

Replace synthetic dyes, plastics, PU coatings and finishes with grown materials and natural pigment powders.

Ensure your supply chain is supporting regenerative agricultural practices.
This blog post was produced by TrendBible's Consultancy team on behalf of Source Home & Gift. TrendBible is a global futures agency and the authority in predicting the future of life at home. They work collaboratively with the world's biggest brands helping them seize tomorrow's opportunities. If you are ready to start strategy planning for the next 12-24 months ahead and think you would benefit from a complimentary discovery session with one of our consultants, drop us a line at letstalk@trendbible.com.