Inspiring Compassion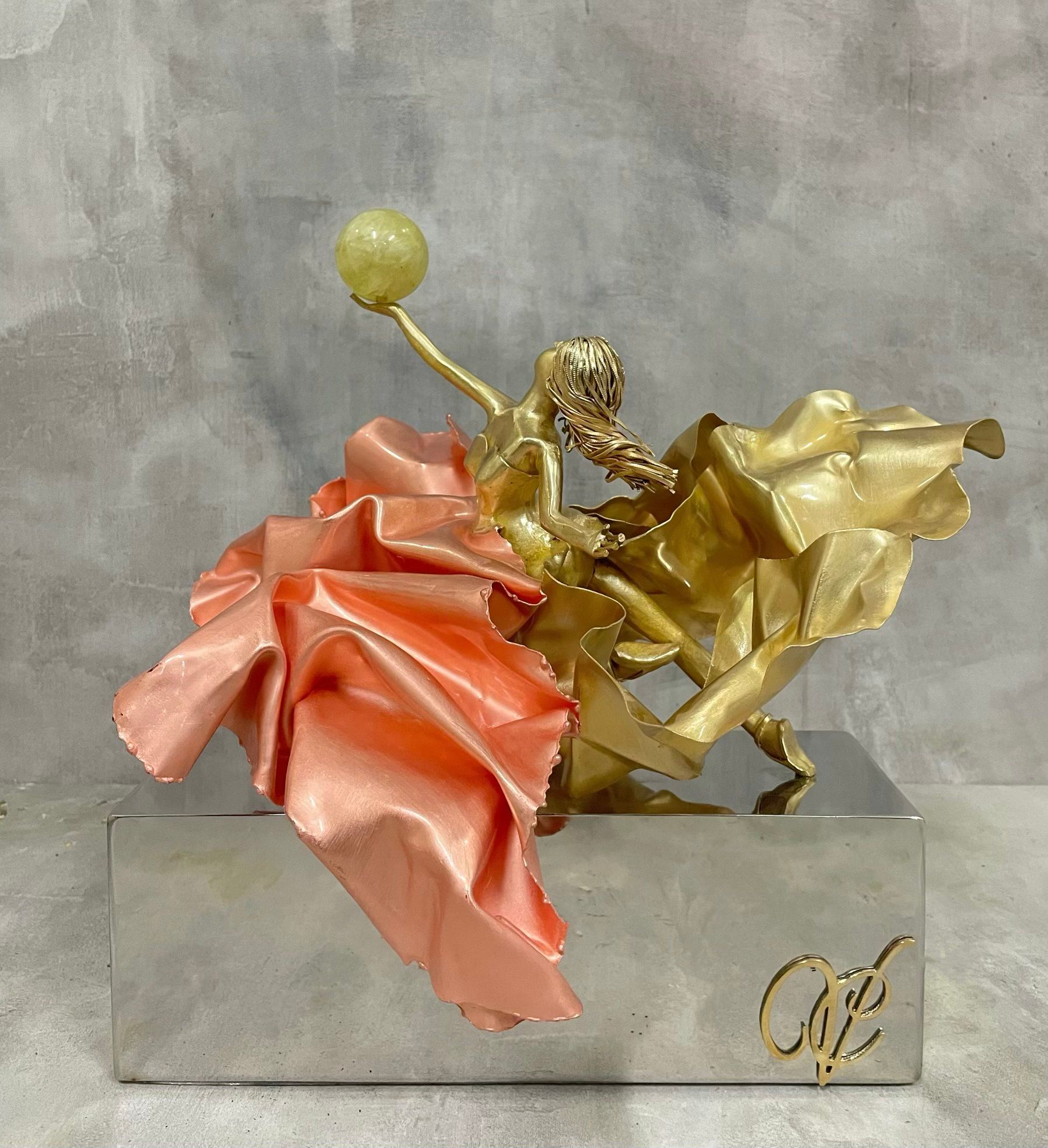 Dimensions: 15" x 13" x 4"
Born into a family of artists, the Castrillo's being arguably the pioneer of Brass Sculpture in the Philippines, Karen May Castrillo-Villaseñor seeks to live up to the family name. The first of the third generation of Castrillo artists, she is best known for innovating her father's (Ronald Castrillo) works by blending in femininity and vulnerability in every piece, working mostly with materials like brass, copper & stainless steel. She wanted to make sure her art was appreciated for its workmanship and not because of her name.
Her first solo exhibit is about elevating the work of street vendors, fishermen and the common folk, featuring welded golden ballerinas.
The ballerina series of Karen is about the everyday struggles of a woman. This sculpture is about the everyday woman who works hard to inspire compassion despite the harsh realities of the world. The orb she holds in her hand represents her compassionate soul.