Jumbo Salad Spinner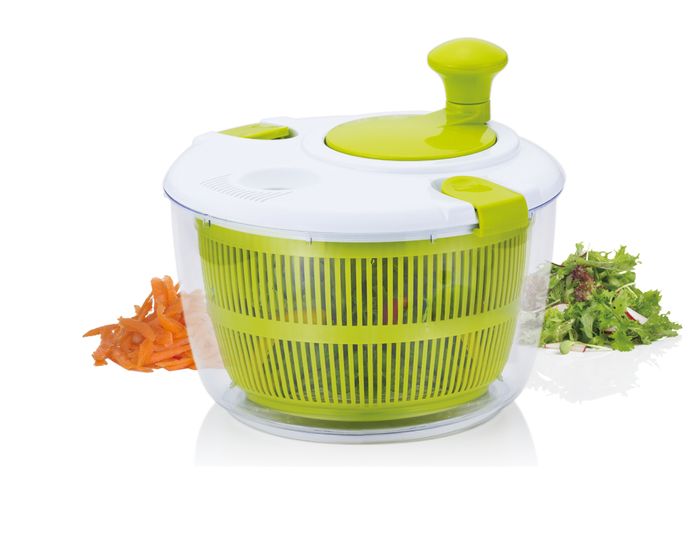 This Jumbo salad spinner dries salad with just a few
spins.
Wash, spin &dry your salad greens, fruits and vegetables.
Convenient safety handle.
Clear serving/storage bowl.
Add and drain water without removing lid.
Locks to securely close spinner
All parts separate for easy cleaning and drying.
5.0L bowl included.
❙ Easy rotary handle makes spinning effortless.
❙ Non-skid base.