Adjustable Spiralizer 4 in 1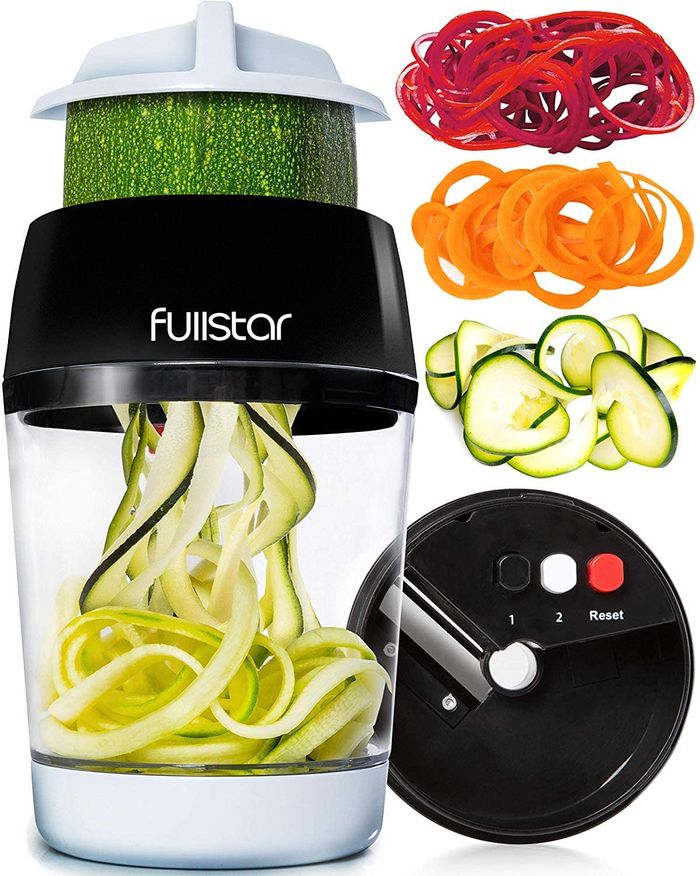 ❙ Simply switch the blade with the 3 push buttons to
get the desired model. Food holder/cap ensures
non-slip grip for comfortable spiralizing and at the
same time protects your hands from the blades when
in use.
❙ Creates uniform, curly noodles from zucchinis, cucumbers
and other long vegetables, perfect for making
low-carb meals or garnishes.
❙ Unique open blade design also accommodates
round vegetables like regular or sweet potatoes for
healthy and simple curly fries.
❙ Pronged food holder keeps hands safe and acts as a
cap to protect the blade for safe storage.
❙ Comes apart for easy cleaning and is dishwasher
safe.